How Keto Diet Saved Antya's Life
This not a story about weight loss…
Yes, that is right!
Weight loss is only one of the numerous benefits of the ketogenic diet. We are yet to uncover all of them.
Antya has familial hypercholesterolemia – a genetic disorder characterized by high levels of cholesterol, specifically very high levels of LDL.
Before starting a ketogenic diet, she had to be on lifetime medications daily.
One day, she decided to ditch the statins, read tons of cholesterol/heart disease well-referenced information, reduce the carbs and then go on keto full-time.
Here is her story about her incredible keto journey.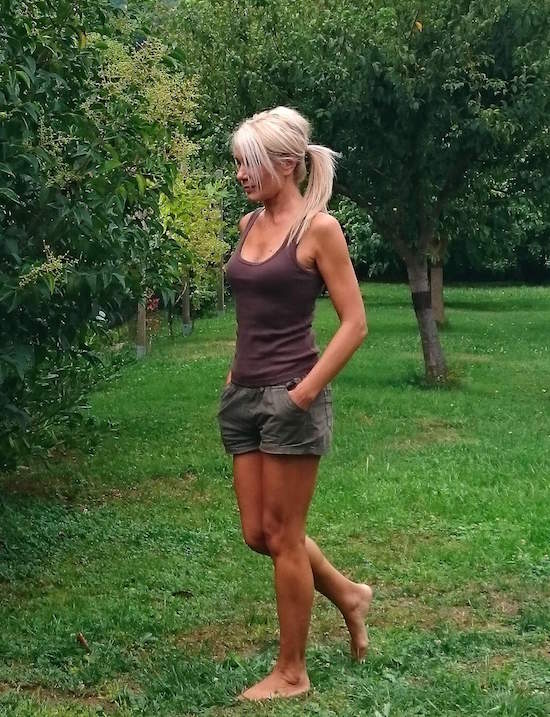 Bio information:
Name: Antya (#queenketo) Height: 1.67m Start Weight: 55 Kg Current Weight: 51 Kg Goal Weight: n/a
Antya's personal note about daily macros:
I don't keep a record of macros. Unless your aim is to lose weight fast, calories and other macros are pretty irrelevant on keto.
My golden rule is:
Eat When You Feel Hungry and Stop When You're Full.
Providing you don't eat more than your stomach tells you to, the only thing you need to bear in mind is to keep carbs low (20-30g daily depending on your own personal carbs tolerance) and fats high.
Keto Interview Questions
Could you take us to the story that brought you to keto?
I was diagnosed with Familial Hypercholesterolaemia as a child, following my mum's sudden death.
After years on statins and coping with the side effects whilst generally feeling tired all the time, I read everything I could find on the subject and decided enough was enough.
When I said to my GP that I was stopping the meds he told me I was a ticking time bomb and I would be dead within 5 years. That was 17 years ago.
I did, however, continue to monitor my cholesterol and lipids levels. Inevitably I reached sky high levels that started to worry me, especially as I was constantly bullied by doctors telling me I was going to die unless I went back to statins.
Still, I persisted with no meds.
Eventually, I came across Dr. Malcolm Kendrick's books (The Great Cholesterol Myth, Doctoring Data), a Scottish physician with a specific interest in cardiovascular disease and the cholesterol theory.
Myths debunked, and armed with new knowledge, my new goal became to reduce inflammation. This eventually took me to the ketogenic way of eating, which I embraced without second thoughts after reading every single research paper and studies about it.
How did keto impact your health?
I haven't looked back since. I feel great, I look better than I ever did, and my serum blood results show normalized triglycerides, raised HDL and a normal serum cholesterol/HDL ratio.
My GP would still like to put me on statins because of the high total cholesterol levels, but I know better! I urge anyone with high cholesterol levels and worrying about keto, to read, read, read and make an informed decision.
Don't be bullied by obtuse doctors who (wrongly) insist that cholesterol kills. It doesn't. Many studies have confirmed quite the opposite actually: the higher the cholesterol, the longer the lifespan.
You have nothing to fear as long as you eat healthy foods and keep inflammation at bay.
What mistakes have you made while starting keto?
Testing my urine for ketones after the first few weeks. My ketones were dropping and I couldn't understand why ketosis was seemingly slowing down.
I hadn't realized that different types of ketones exist. As your body becomes efficient at ketones uptake, acetoacetate ketones (the ones expelled in urine) get re-absorbed.
Therefore, after the first 2-3 weeks, urine strips will detect fewer ketones than you actually produce, effectively giving you a false impression.
My testing choice is the Ketonix breath analyzer as the idea of pricking myself for blood and buying expensive strips all the time didn't appeal to me.
My only other 'mistake' has been and continues to be my weakness for fruit.
In summer especially, I will eat watermelon every day (for its decalcifying effect on arteries). But I'm pretty good at compensating my carbs intake, so I always manage to stay in ketosis despite fruit.
Watermelon aside, I stick with tomatoes and berries (mulberries have the lowest carbs).
If any ketoer has a real fruit craving, I recommend they test ketones after eating various amounts of fruit to determine individual carb tolerance.
Can you share with us your typical grocery list?
I buy organic as much as possible.
My typical grocery list:
Keto Meats
Bacon
Pancetta
Oily Fish
Pork Cheeks
Chicken
Dairy
Cheese
Butter from grass fed cows
Double Cream
Cream Cheese
Parmesan Cheese
Cheese. More Cheese
Greek-style Yogurt
Oils & Dressings
Extra Virgin Olive Oil
Red Wine Vinegar
Olives
Avocados
Courgettes
Green Beans
Cauliflower
Mushrooms
Tomatoes
Cucumbers
Lettuce
Side items, drinks, cooking
Coffee
Almond Flour
Coconut Flour
Mayo
Eggs
Ghee
Black Bean Spaghetti
Special ingredients
Stevia, Erythritol, Coconut Oil, Coconut Chips, Almond Flour, Whey Protein Powder, Lupin Flour, Psyllium Husk, Nuts, Konjac Rice, etc. are bought online where I can get better value and better quality organic, natural products.
Have you had any plateaus, and how do you deal with it?
Well, if you mean weight loss plateaus, I can tell you that my weight dropped pretty quickly after switching to keto and has stayed at that level, with a few periodical fluctuations here and there.
Losing weight was never on my agenda, so I have never been ruled by the scales. I firmly believe that, as long as your macros are personalized and correct, your body will decide when to stop dropping the weight and you shouldn't obsess over an 'ideal' weight.
What is 'ideal' weight, anyway? And who came up with that?
We're all different. Not everyone is meant to be stick thin. I don't advocate egg fasts or any other extreme dietary restriction.
I fast daily because I don't eat between 10pm and 12-2pm the following day, but that's simply because I don't get hungry, no other reason.
Do you exercise on keto? If so, what is your exercise routine?
In winter I live in Kent (UK) and my exercise consists of: walking around in the kitchen, where I spend most of my time, walking the dog and walking around shops.
In summer I live in Italy and I turn into an outdoorsy person, spending many hours growing fruit and vegetables at my house near Venice, or swimming in the sea, or walking up the Prosecco hills or horse riding, or Salsa dancing.
You'll never find me in a gym or swimming pool. I think that natural, outdoor, enjoyable exercise is the best way to maintain a fit body and a fit mind.
Could you share your favorite keto recipe?
This question is always difficult for me to answer! There are so many 'favourites'!
The recipe I use the most is Amazing Low Carb Keto Protein Bread Loaf.
I experimented with breads for absolutely ages before this recipe came out by complete fluke after an umpteenth failure, and it turned out to be shockingly good.
The texture, smell, and flavor are virtually indistinguishable from ordinary wheat bread.
And the best thing is that it's ready for baking in minutes. No kneading, proving or waiting involved. Perfect bread loaf every time and only 0.6g carbs per slice.
The Low Carb Zucchizza – Queenketo Pizza is pretty amazing, and so are Low Carb Yorkshire Puddings, but I also love Easy Sugar Free Italian Amaretti Biscuits, the Sugar Free Low Carb Keto Tiramisu and the most impressive cake I've ever created, the Sugar Free Queenketo Ice Mountain.
There are plenty more that I could call 'favourites'. I can't help it! I adore Italian food and most of my recipes are ketofied versions of traditional Italian dishes.
Every recipe I publish has been tried, tweaked, tested and re-tested to perfection, so I'll happily admit to being biased.
What keeps you going?
3 things: my FAMILY, my HEALTH and my BLOG.
My family is the best. There's ketohusband – aka munch monster – who is always supportive and happy to test whatever I create.
There's my son who's 32 and super fit. There's my daughter who's 26 and great fun.
And there's my 10-year-old grandson who's the cutest, most polite and clever little boy. Healthwise, at (cough) 53 I feel better than I did 20 years ago and I have keto to thank for that.
As for my blog, I get a huge buzz from publishing my recipes and receiving comments. People in every continent are spreading the word via social networks and trying my recipes!
It doesn't seem real. I don't even care about not earning any money from the work I put in (ignoring the few pennies I get from affiliate links). I truly love cooking, baking, experimenting and sharing. And I'm currently working on my first keto recipe book, so I'm super excited about that!
I consider adopting the ketogenic lifestyle to be the healthiest, most satisfying dietary decision anyone can make. My only regret is not having discovered keto sooner!
Antya
www.queenketo.com
---
If you are amazed by Antya's progress and want to start with keto, here is my free 7-day ketogenic meal plan.
Do you want to take the research, frustration, and guesswork out of the picture? Try my keto coaching services.
(Visited 1,668 times, 1 visits today)